Summer Programs at Bell Shoals Academy
Discovery Camp
Discovery Camp is our exciting summer program for preschool through 8th grade. We have half and full day camp available and each week we have an exciting new theme. Discovery Camp is open to all BSA students who are pre-K2 through rising 8th grade.
Discovery Camp Director: Gyia Carney or 813-689-9183 ext 303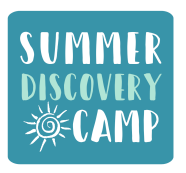 Sports Camps
Each year we offer exciting summer sports camps programs that are available for 2nd through 8th grade. Sign up to secure your space!